Legal Professional Insurance
Liability coverage that protects lawyers and legal practices.
Legal professional insurance customized to your business.
It seems like people are getting more litigious by the day, which could be good for your business as a legal professional. However, it also puts you at greater risk. Legal malpractice suits are becoming increasingly common and your business needs to be protected. Whether you're a small or mid-sized legal firm or a solo practitioner, it's time you get comprehensive legal professional insurance coverage in place to safeguard your business and financial security.
What is lawyers professional liability insurance?
Lawyers professional liability insurance is one of the most important coverages you can obtain as part of legal professional insurance coverage. Also referred to as legal malpractice insurance, it is a lawyer-specific form of errors and omissions (E&O) liability insurance. This coverage can help protect you if a client files a malpractice claim against you. Whether it's over missed deadlines, bad advice, conflicts of interest, or misinterpretations of the law, these suits can be brought against you for any alleged breach in ethical conduct. Unfortunately, it's also common for clients to file them after a legal result that didn't go in their favor. An important thing to note, however, is that it only covers your firm and attorneys acting in a legal capacity.
Who needs lawyers professional liability insurance?
Every lawyer needs lawyers professional liability insurance as part of their legal professional insurance coverage, regardless of the size of your practice or what type of law you practice. However, there are some factors that can put you at greater risk for malpractice suits. For instance, if you're a large law firm that handles numerous clients, you're at a higher risk of being sued based on your client volume alone. When it comes to the type of law you practice, those lawyers dealing with personal injury, trusts, loan modifications, and intellectual property tend to be at higher risk due to the personal nature of their cases. Clients may also have impractical expectations of payouts and legal results, causing disagreements.
Get protection for your important files and documents.
We've all seen the movies and TV shows that show a lawyer's office filled with expensive law book collections and rooms dedicated to file storage. But what we don't see is what happens when, say, a pipe bursts and ruins all of those files. Having the right coverage in place as part of your legal professional insurance policy is important. Valuable papers and records insurance can provide coverage in the event that your files and documents are damaged in a covered loss. This could offset the costs of replacing them. If you've gone paperless and all your files are stored on computers, computers and media insurance works in a similar fashion. This can cover the costs associated with damaged hardware, data loss, and even damage caused by viruses and malware.
Law is a competitive field. Make sure you're covered.
If you're a solo practitioner, you probably don't have to worry about this one. However, firms that employ attorneys and staff could benefit from employment practice liability insurance. You know as well as anyone how competitive law is, especially when there are things like promotions and partnerships at stake. EPLI is an important part of your legal professional insurance plan if you have employees of any kind. This coverage protects you from lawsuits that result from accusations of wrongful termination, discrimination, harassment, and failure to promote, to name a few.
The business side of legal professional insurance.
Just like any other business, there are some important coverages you should consider in order to keep yourself and your business protected. With businesses increasingly going paperless, cyber liability insurance is more important than ever. It protects you from losses associated with data breaches or hacks. General liability insurance can financially protect you in the event of personal injury or property damage claims. In addition, commercial property insurance offers coverage for your building itself and most contents, should it be damaged due to a covered event. If you're looking to simplify your insurance, business owners insurance—also called a business owners policy or BOP—offers a combination of liability coverage and commercial property coverage under a single policy.
Are you ready to protect your business with legal professional insurance? Contact us to discuss your specific needs and coverage options.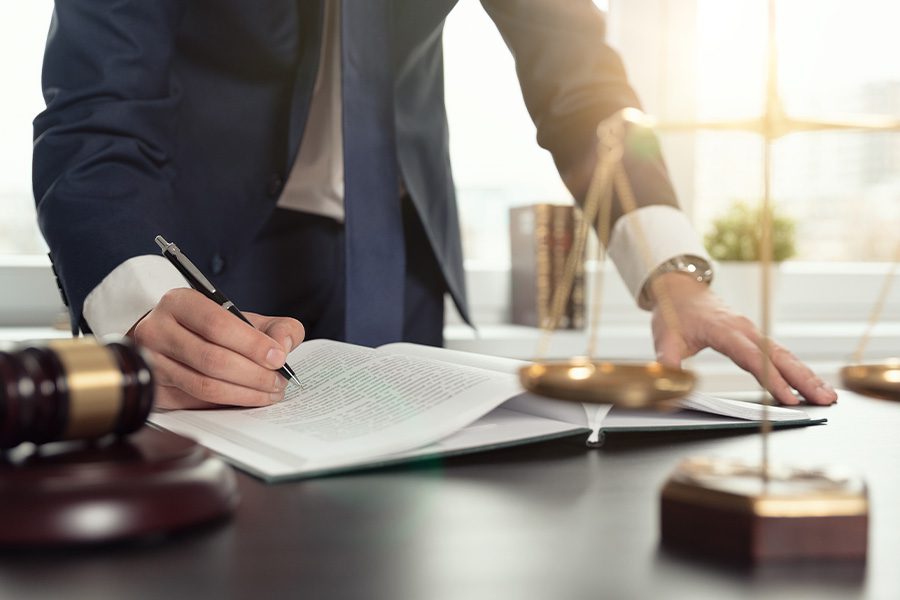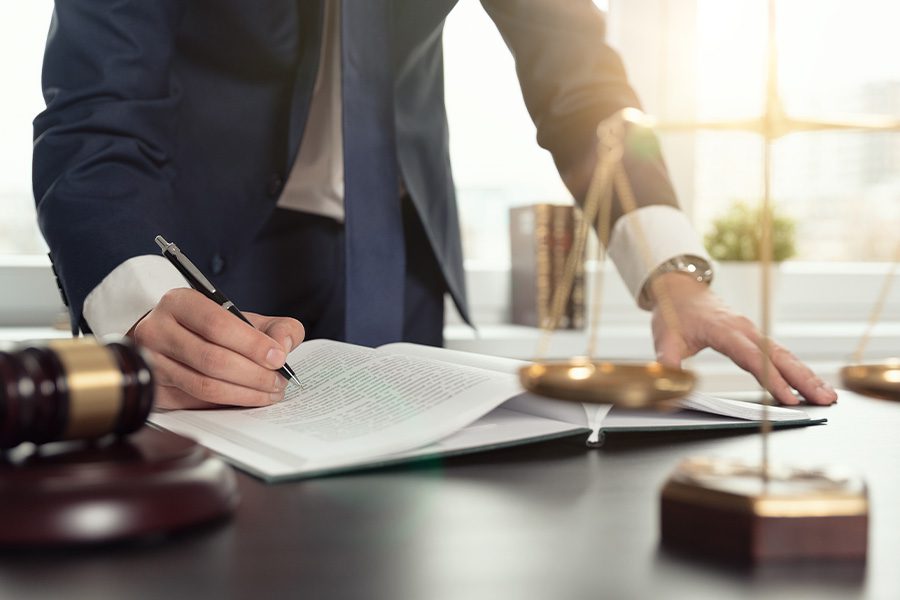 Get Started Today
As an independent agency, we are here to help you find the right Legal Professional Insurance coverage.
Get a Quote
  Legal Professional Insurance Quote Request
As an independent agency, we are here to help you find the right coverage.
Get a Quote
It only takes a minute to get started.
Fill out the form, we'll be in touch.

Review options with an agent.

Get the coverage you need.
Would you rather discuss this in-person? Get in touch with an agent today!